Butternut Squash Soup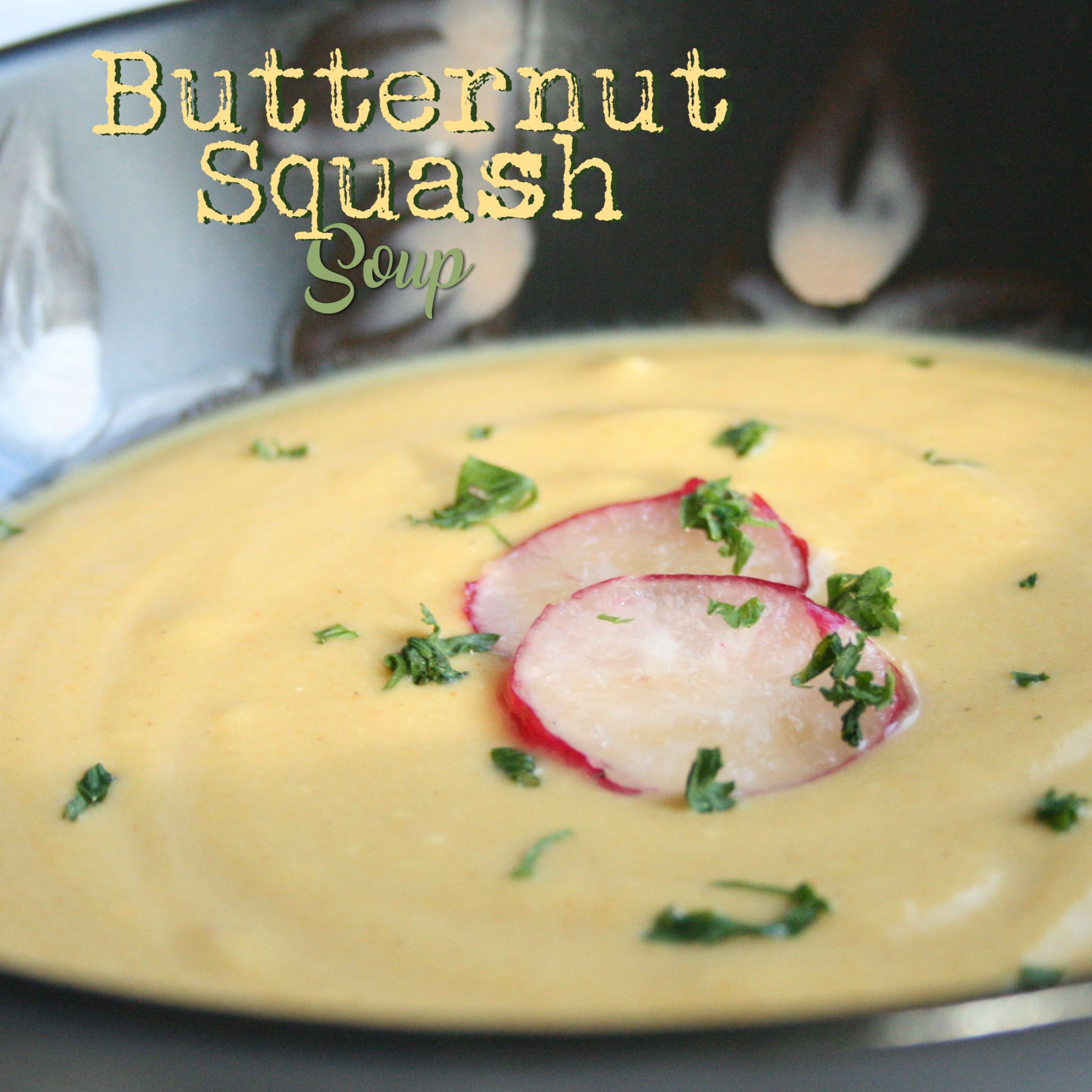 This thick and creamy soup is a staple in winter when the butternut squash has been harvested in the fall. A long storing squash, butternut can keep, unsliced, on your counter for quite some time, so don't be in too much of a hurry if you find yourself with a bumper crop of them. The soup freezes and reheats very well, which makes it a wonderful addition to your meal prep.
Remember to use organic grass-fed dairy, which is not only better for you but makes for happier cows. You can steam the butternut squash in the microwave or pressure cooker first, which decreases the cooking time.
If you don't have one, I recommend a stick blender if possible, since you can blend the soup (in a deep pot to prevent splashing) right on the stove. However, a regular blender works too, but make sure the squash is cooled before doing so, as the pressure can build up in the blender and become a burn hazard.
Ingredients
4 cups organic butternut squash, cubed

½ cup water (for microwave steaming)

1 cup organic grass-fed cream (or milk)

1 cup organic free-range chicken broth

2 cloves organic garlic

¼ cup organic onion, diced

2 tablespoons organic grass-fed butter

salt and pepper to taste

¼ teaspoon organic nutmeg 

½ teaspoon organic cinnamon

Organic parsley for garnish, and organic walnuts or pecans for crunch
Directions
Microwave the cubed butternut squash (or steam, or boil) in a microwave-safe bowl with ½ cup water until fork-tender, around 6 minutes.

Allow butternut squash to cool if using a traditional blender. In the meantime, saute onion and garlic in butter until fragrant.

If using a traditional blender, combine garlic, onion, chicken broth, cream, and cooled butternut squash until smooth. Return to pot.

Bring to a simmer and add nutmeg and cinnamon. Serve hot, and garnish with parsley, walnuts, or pecans if using.