Egg Fried Cauliflower Rice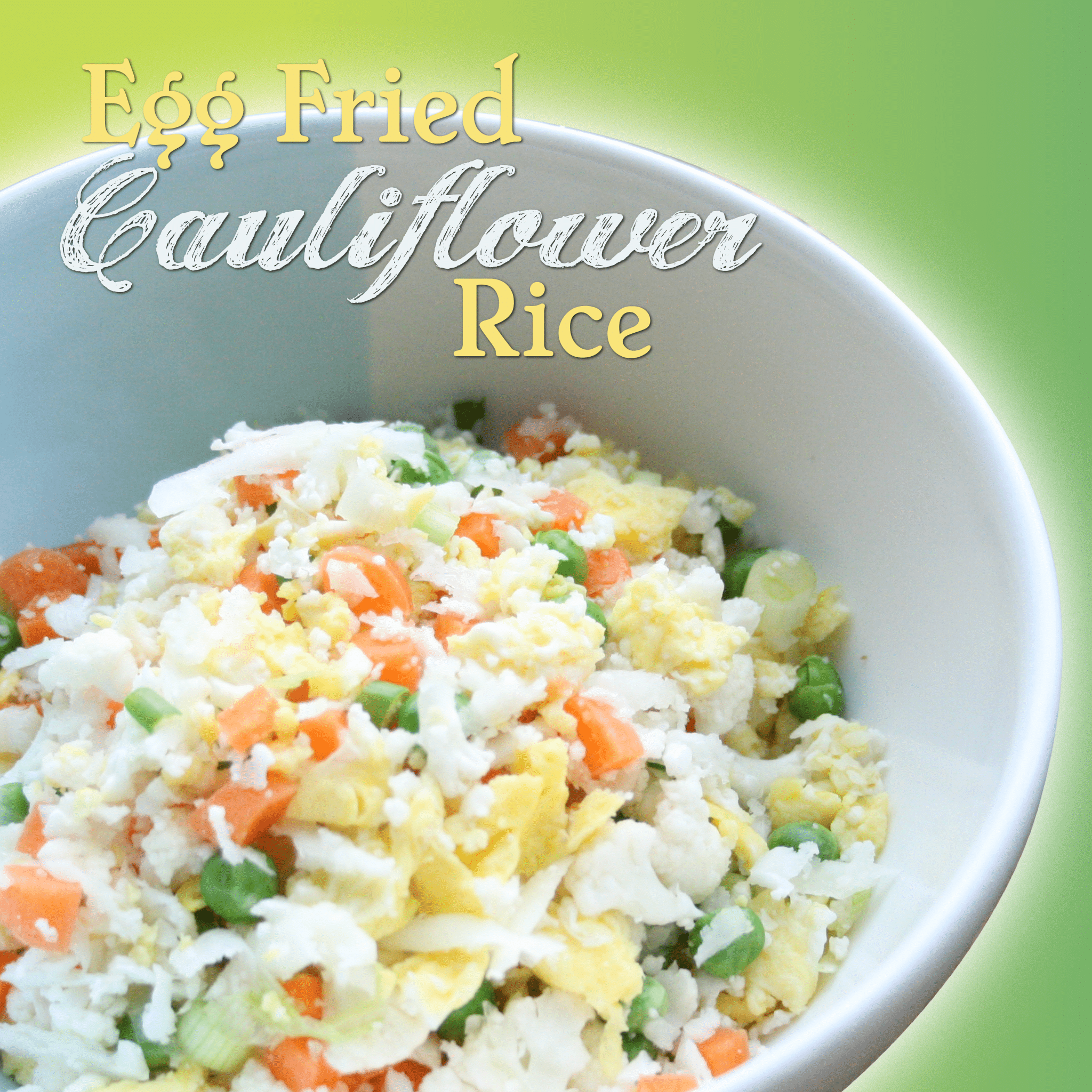 If you're missing fried rice, but are trying to keep to a low carb diet, look no further—riced cauliflower has been a great substitute for the carb while maintaining a subtle flavor and individually grained texture. This fried "rice" recipe is packed with vegetables, and fit for a vegetarian as well. It's quite quick and easy to throw together.
This base can easily be used if someone wants to put a spin on it—anything from pineapple ham fried rice, curried Thai basil fried rice, chicken hibachi fried rice, the possibilities are endless!
Make sure you get organic free-range chicken breast, which is more flavorful and healthier for you! Since it keeps and reheats well, you can easily work this into your weeknight meal prep rotation.
Ingredients
2 organic free-range eggs

2 tablespoons organic grass-fed butter

2 cups riced organic cauliflower

1 sprig organic scallion/spring onion, diced

1 clove minced organic garlic

½ cup organic peas

½ cup organic carrots, diced

salt and pepper to taste
Directions
For the riced cauliflower, you can chop cauliflower in a food processor until you get the desired sized grains. Steam it quickly in the microwave for about 3 minutes before using.

Over medium heat, scramble the eggs and chop them up. Add butter and saute garlic, onion, peas, and carrots in, until garlic and onion are fragrant. Add riced cauliflower, scallions, and salt and pepper to taste. Sautee for a few more minutes until all the flavors are incorporated.