Cauliflower Jambalaya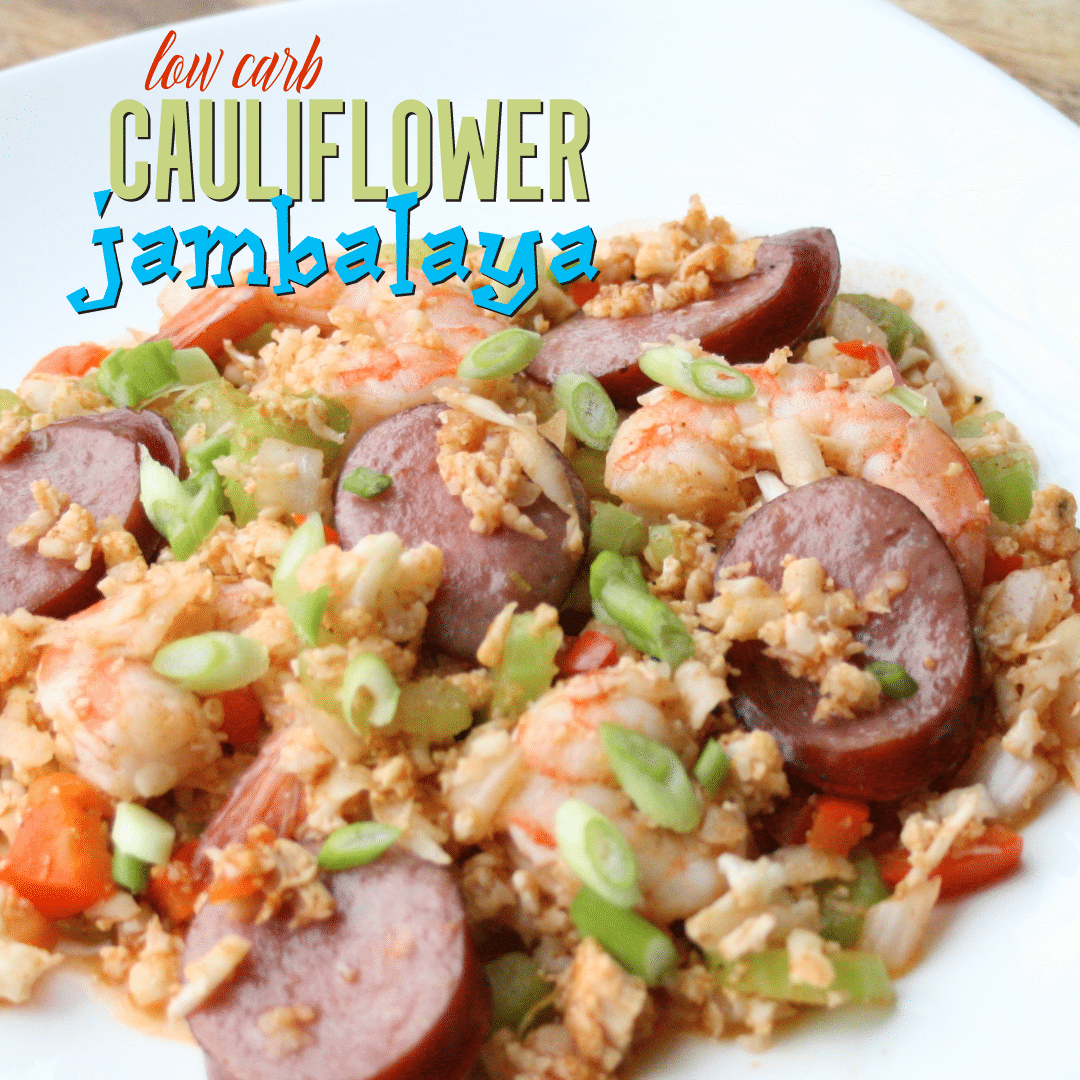 If you are a fan of southern cuisine but want to avoid the heavy carbs, this cauliflower jambalaya loaded with protein and veggies is definitely for you! Heavy on the flavor, low on the carbohydrates, this is a perfect recipe to work into meal prep since it freezes and reheats well. We daresay it's even better the next day when the flavors have had time to soak into the riced cauliflower.
There is a distinction between Creole-style Red Jambalaya where they add tomatoes and Cajun-style Jambalaya where there are no tomatoes but this recipe base works for both. You can also add wild-caught crawfish and shrimp for an extra bump in protein.
Ingredients
1 cup organic free-range chicken breast, cubed

1 cup organic nitrate-free Andouille Sausage

1 tablespoon organic Cajun seasoning

3 cups organic Cauliflower rice (riced cauliflower)

3 cloves organic garlic, minced

1 cup organic free-range chicken broth

1 organic bell pepper, diced

½ cup organic onion, diced

½ cup organic Celery, diced

2 tablespoons organic extra virgin olive oil

½ cup organic okra (optional)

1 organic Bay leaf

1/2 cup organic tomato sauce (optional, for a Creole-style Red Jambalaya)

Salt and pepper to taste

Organic spring onion, chopped, for garnish (optional)
Directions
Rice the cauliflower if you haven't already (chop the cauliflower in the food processor until about the size of rice grains.)

Over medium heat, saute garlic, onion, celery, and bell pepper until garlic and onion are fragrant. Add okra, chicken, and andouille and saute until the chicken is almost fully cooked through.

Add riced cauliflower, chicken broth, tomato sauce, if using.

Add the cajun seasoning, plus the bay leaf, and allow to simmer until the riced cauliflower is tender.

Add salt and pepper to taste, with chopped spring onions for garnish, if desired.