Low Carb Veggie Lasagna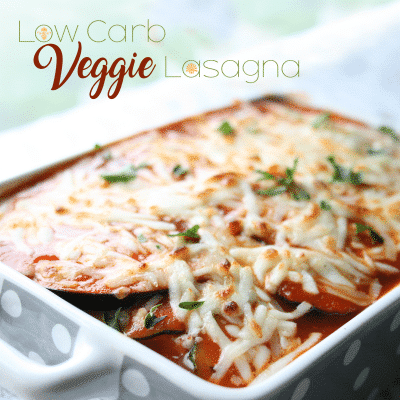 We can really miss our pasta when we're going for a low-carb veggie-packed diet so this recipe really hits the spot. Strips of organic eggplant and zucchini layered with delicious grass-fed organic ricotta and mozzarella cheese, sausage crumbles, and zesty marinara sauce really create a hearty but surprisingly low carb high fiber meal.
Organic vegetables will ensure you don't accidentally ingest any harmful pesticides, herbicides, or fungicides.
Ingredients
1 medium organic eggplant, sliced lengthwise

2 organic zucchini/summer squash, sliced lengthwise

1 cup organic grass-fed ricotta cheese

1 cup organic grass-fed shredded mozzarella cheese

2 cups organic marinara sauce

1 cup organic nitrate-free uncured Italian sausage, cooked and crumbled

Organic grass-fed parmesan cheese, for dusting

Organic extra virgin olive oil, to grease the pan
Directions
Preheat oven to 400 degrees Fahrenheit.

Grease an oven-safe casserole dish.

Layer eggplant, zucchini, sausage crumbled, marinara sauce, mozzarella, and ricotta cheese. The top layer should be marinara sauce for now.

Bake for 45 minutes to an hour, or until eggplant and zucchini are tender. Top with mozzarella cheese and broil for about 2 minutes, until cheese has melted. Slice and serve hot, with parmesan cheese if desired.