Mango Ice Cream Recipe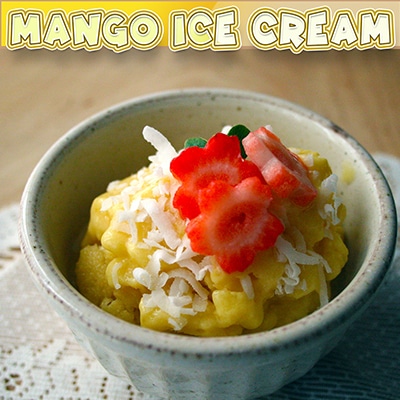 Key Notes: Paleo, Keto, Gluten Free
---
This dessert will have you thinking of tropical paradise beaches.
While this is both Paleo and keto, be sure to watch the sugar content in the organic mangos to make sure you don't go over the daily carbohydrate limit that might kick you out of ketosis.
Organic coconut milk and almond milk both have a hint of their original nut flavor, while macadamia milk, while more expensive, is richer but with more of a neutral flavor.
You can also blend other fruits into this "ice cream", including strawberries, peaches, bananas, and blackberries, blueberries, or raspberries.
You can easily turn this into ice cream bars as well by increasing the amount of nut milk and placing popsicle sticks in them and freezing them again.
Yogurt bars work too if you use nut milk yogurts which are readily available now at local organic and health food supermarkets.

Ingredients
3 cups of ripe organic mango, cubed

1 cup Organic Macadamia, Almond, or Coconut milk

Coconut flakes




---
Put ripe cubed mango into the freezer and freeze for at least 4 hours until solid.

In a blender, add one cup of nut milk of your choice and blend until smooth.

Scoop out "ice cream" and garnish with coconut flakes.

Freeze the remainder in an airtight container.