What Do World Champions Use For Gut Health?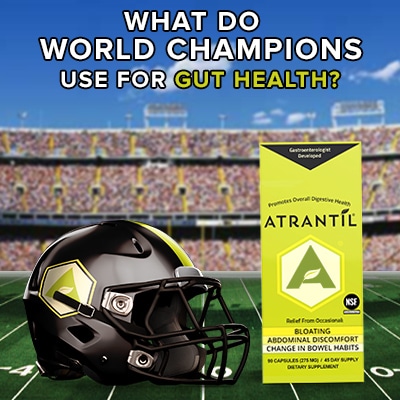 When you use a NSF Certified for Sport gut health supplement, you get the same reassurances a professional athlete needs in terms of quality and pureness.
You don't have to take chances or wonder what's in your capsule when you stick with NSF Certified for Sport gut supplements.
Where does the NSF Certified for Sport label come from and what does it mean exactly?
You see, professional athletes have teams of doctors, physical therapists, coaches, and nutritionists to guide them through every detail of their life.
They are coached on and off the field.
Everything they put in their body matters because they are under strict guidelines from their respective industry. The NFL, MLB, NBA, PGA, and other professional sports leagues all dictate what is fair play in the world of sports.
Supplements are widely used for health enhancement but professional athletes have to be extra cautious.
In fact, in circumstances where dietitians, nutritionists, physical therapists, coaches, and doctors would and could normally recommend a supplement to the average person, they cannot do so with professional athletes.
Why's that?