Portobello Mushroom Pizza Recipe

Key Notes: Keto, Diabetic friendly, Gluten-free, Low-carb
---
This simple "pizza" is a really quick dinner for those nights where you're craving something substantial but don't want to be loaded up on carbs.
Portobello mushrooms serve as the perfect base since its meaty texture is hearty enough to carry the rest of the ingredients.
You can substitute the tomato with organic pizza/marinara sauce as well, if you prefer.
It's important to use organic ingredients, especially the portobello mushroom caps, as mushrooms are accumulators of toxins and heavy metals, and thin skinned vegetables like tomatoes often have pesticide residue.
Make sure you don't cook the mushrooms for too long, since it will decrease rapidly in size as it loses water content.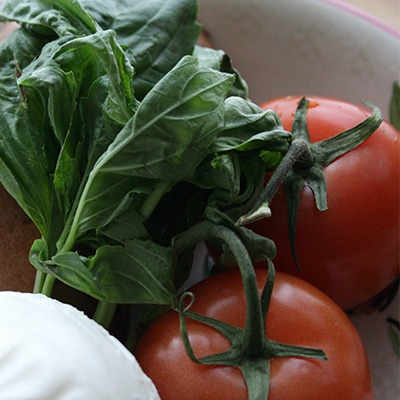 Ingredients
4 large organic Portobello mushroom caps

4 slices of grass-fed organic mozzarella cheese

1 large organic vine tomato, sliced

¼ cup organic fresh Basil, shredded

1 teaspoon organic dried Oregano

4 teaspoons extra virgin olive oil

Salt and pepper to taste




---
Preheat oven to 350 degrees Fahrenheit.

Brush off dirt and remove stem from portobello mushrooms.

Place portobello mushrooms, cap side down, on an oven safe tray. Drizzle with olive oil and sprinkle with salt and pepper to taste. Bake for about 6 – 7 minutes.

Remove from oven and lay a slice of mozzarella cheese, a slice of tomato, some shredded fresh basil, and sprinkle dried oregano on each cap.

Return to oven and bake for about 15 – 20 minutes, until all the cheese has melted.

Remove from oven and serve hot.