Roasted Okra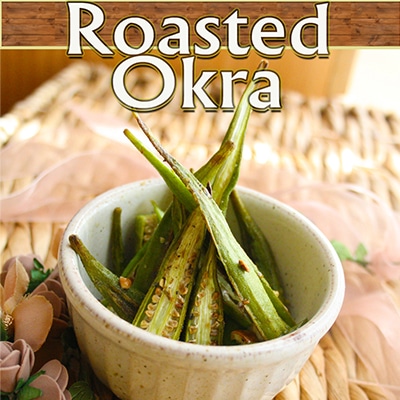 Key Notes: Keto, Paleo, Low-carb, gluten free
---
If you hate okra, this delicious side dish might just change your tune!
Noted for its mucilaginous texture, the slimy qualities disappear once you roast them to a near crisp state.
Careful, these babies disappear in no time and you'll wish you had made even more!
Using organic okra is important, as annual crops are usually the perpetrators of pesticide residue.
This dish is paleo, keto, low carb, and packed with vitamins and minerals which okra is known for.
Add other herbs to it like basil, parmesan, oregano, cumin, etc. for a spin on the flavor!

Ingredients
1lb organic okra

¼ cup organic extra virgin olive oil

1 teaspoon organic thyme

2 cloves organic garlic, minced

Salt and pepper, to taste

cayenne pepper (optional)




---
Preheat oven to 400 degrees Fahrenheit 

Scrub and wash okra well, removing any dirt that might be in the crevasses. 

Remove okra stem caps and halve lengthwise.

In a bowl, combine garlic, thyme, olive oil, salt and pepper, cayenne pepper if using, and toss okra in to coat.

Bake okra in preheated oven for about 12-15 minutes, or slightly charred.