Seared Scallops on Wilted Chard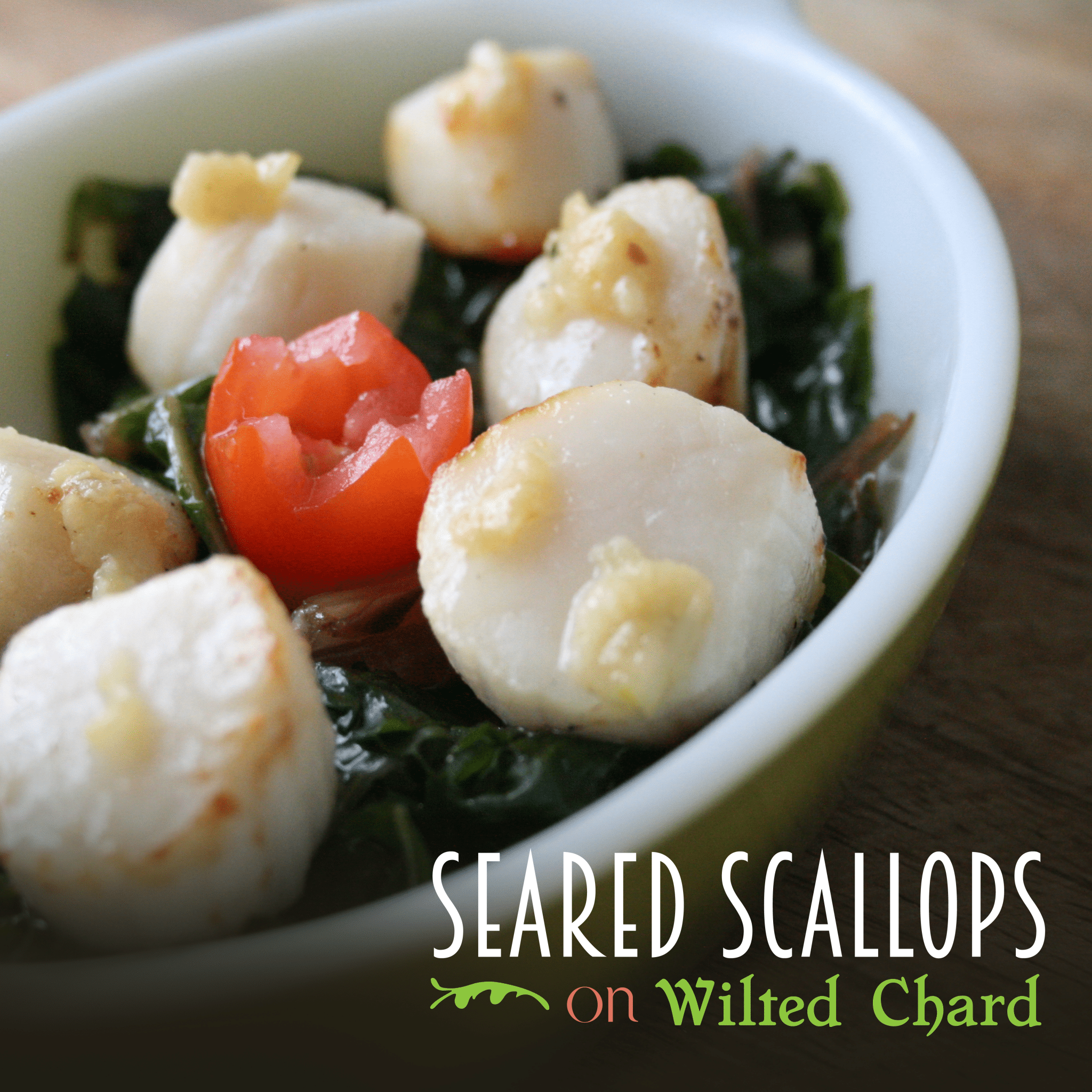 Fast, simple, well-balanced, and low-carb keto-friendly meals are exactly what we strive for when we create these recipes. Rather than being super restrictive at the outset, we believe starting with low carb can help greatly with gut bacteria imbalance and should be tried before moving on to far more limiting diets.
A perfect blend of protein and vegetables, seared sea scallops with herbed lemon butter is a low-carb entree designed to be quickly put together but delicious. Make sure you get wild-caught large sea scallops, from a reputable source. Unfortunately, fake scallops and scallops kept in a solution designed to increase weight have become more and more common.
You don't need to go too crazy to create a meal that impresses you, and this is great for a romantic rendezvous or a weeknight dinner. Unfortunately, it doesn't keep, so make sure you don't make more than you can finish.
Ingredients
1lb Large Wild Caught Sea Scallops

½ teaspoon organic dried oregano

1 tablespoon organic minced basil

3 tablespoons organic grass-fed butter

1 tablespoon organic lemon juice

4 cloves organic minced garlic

2 cups organic Swiss chard, roughly chopped

1 tablespoon organic extra virgin olive oil

Salt and pepper to taste
Directions
In a pan, saute the swiss chard in extra virgin olive oil with salt and pepper to taste, until wilted. Keep warm.

In another pan, saute garlic, oregano, and minced garlic in butter over medium heat until garlic begins to get fragrant—careful not to burn the butter. Add scallops to the pan and sear on each side for about a minute. The longer you sear, the smaller the scallop will become as it releases its liquids. 

Remove scallops from heat and arrange on top of swiss chard. Add lemon juice and salt and pepper to taste the butter sauce. 

Pour butter sauce over the scallops. Serve warm.