Thai Green Curry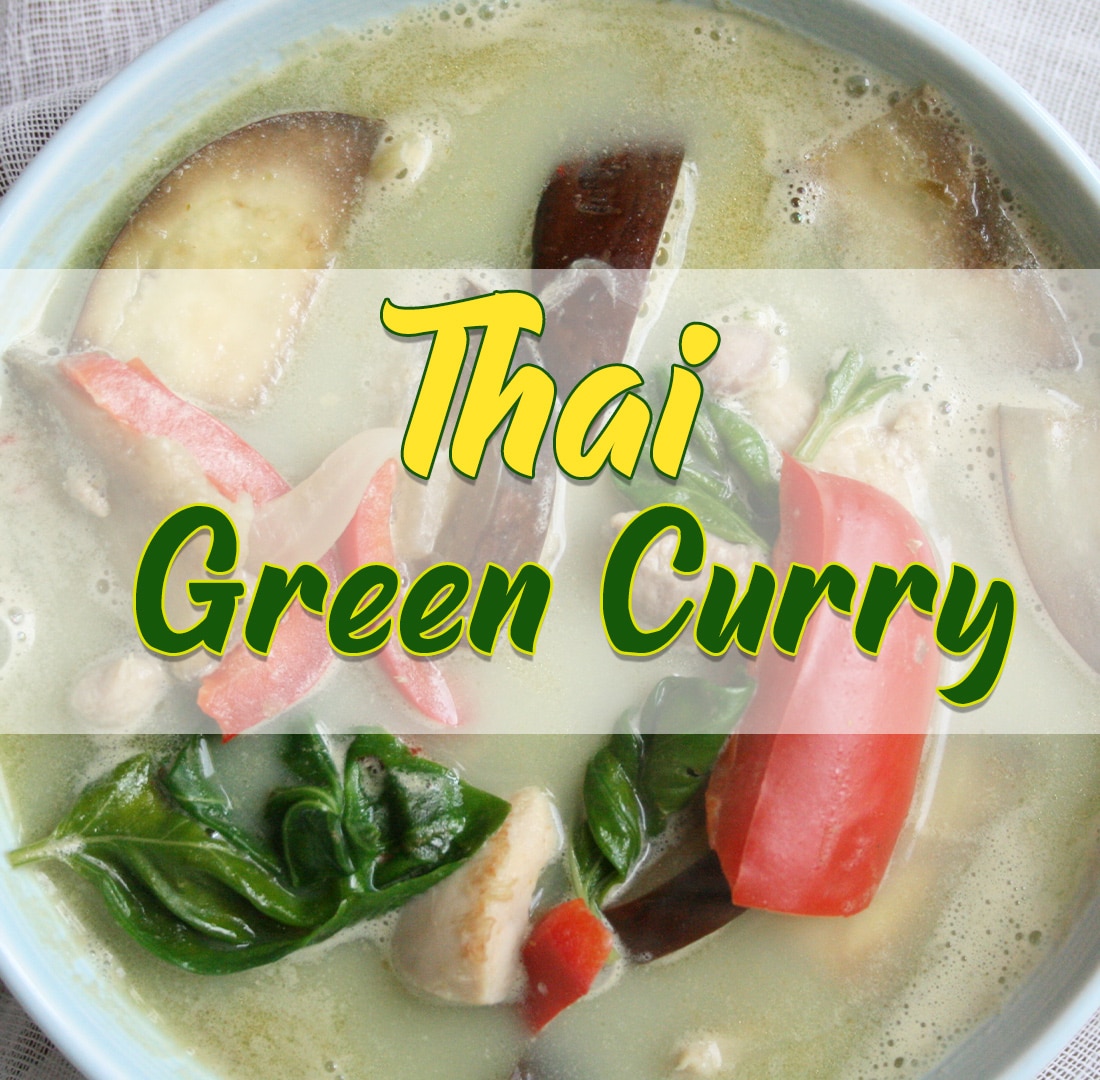 Thai green curry is a classic and flavorful dish that always opens up the appetite. Fragrant with herbs and spices, plus the smooth mellowness of the coconut milk makes for a tasty dish. Serve this with cauliflower rice and you have a keto and diabetic friendly dish packed with healthy vegetables and protein.
Make sure you use organic free-range chicken to avoid factory chicken and their antibiotic-treated meat (as a result of having to pack as many chickens as possible together, they are given antibiotics in order to reduce communicable diseases.)
Serve hot, but saving it until the next day is great too.
Ingredients:
2 tablespoons organic Thai green curry seasoning

1 cup of organic Coconut milk

1 organic free-range boneless skinless chicken thigh

Salt and pepper to taste

1 tablespoon Coconut oil

½ cup organic Eggplant, chopped

½ cup organic Bell pepper, chopped

½ cul organic white Onion, chopped

2-3 sprigs organic Thai basil

1 teaspoon grated organic Ginger

1 clove organic garlic, minced

1 wedge organic lime
Directions:
Saute garlic, onion, and ginger in coconut oil over medium heat until fragrant. 

Add eggplant and bell pepper and cook until eggplant has softened.

Add chicken and cook until chicken is mostly cooked through. 

Add Thai green curry seasoning, basil, along with coconut milk and salt and pepper to taste. Allow simmering until eggplant is tender. 

Serve with cauliflower rice and wedge of lime.