Apple Cranberry Cobbler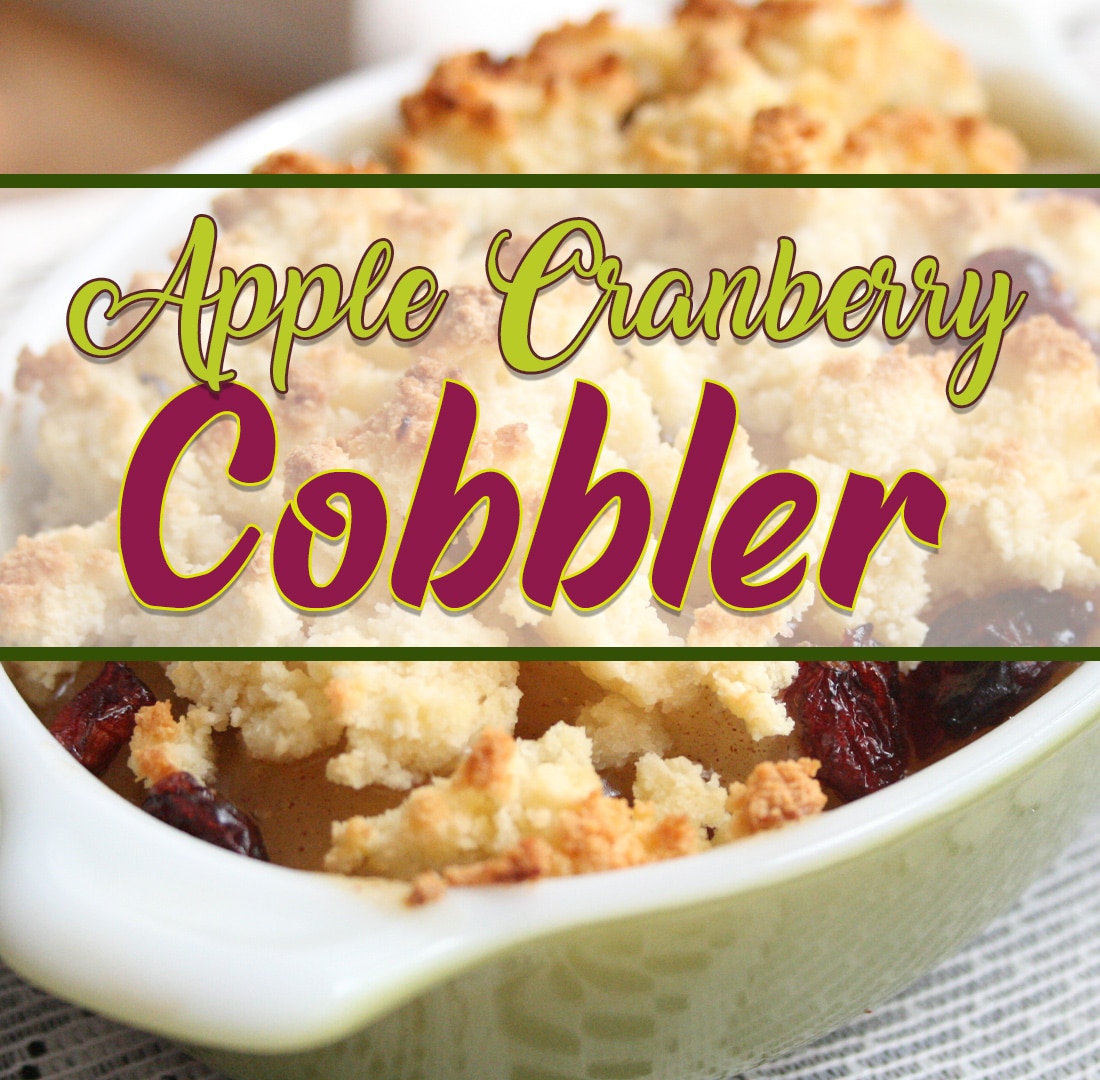 This warm apple-cranberry cobbler is a delightfully simple dessert that won't leave you feeling heavy at the holiday table! The scent of cinnamon and apples waft with a hint of nutmeg, along with the tang of unsweetened cranberries make for a tasty treat.
Instead of a wheat flour-based crust, this gluten-free and keto-friendly coconut flour crust provides just a touch of savoriness. Serve this hot, with sugar-free ice cream for an a la mode experience. 
Since we won't add sugar to this, instead of using traditional tart baking apples like granny smith, use a sweeter fresh eating apple instead. Spring for organic since residual pesticides and herbicides can disrupt gut health.
Ingredients
2 cups pound organic apples (a juicy sweet kind, like fuji, pink lady, or Honeycrisp since we won't be adding sugar)

2 tablespoons organic apple cider

1 tablespoon organic lemon juice

¼ cup dried organic unsweetened cranberries

1 teaspoon organic cinnamon

2 tablespoons organic grass-fed butter, melted

½ cup organic coconut flour

½ teaspoon baking powder

1 organic egg

¼ teaspoon organic nutmeg

¼ tsp salt

1 teaspoon organic raw honey
Directions
Preheat oven to 325 degrees Fahrenheit.

Combine apples, cranberries, cinnamon, lemon juice, and nutmeg together. Place in the bottom of a casserole pan.

Combine egg, coconut (or almond) flour, butter, baking powder, salt, and honey together until well mixed. Spread over fruit.

Bake for 20-25 minutes until the fruit is bubbly and the crust is golden brown.