Oven-Roasted Chicken with Rainbow Carrots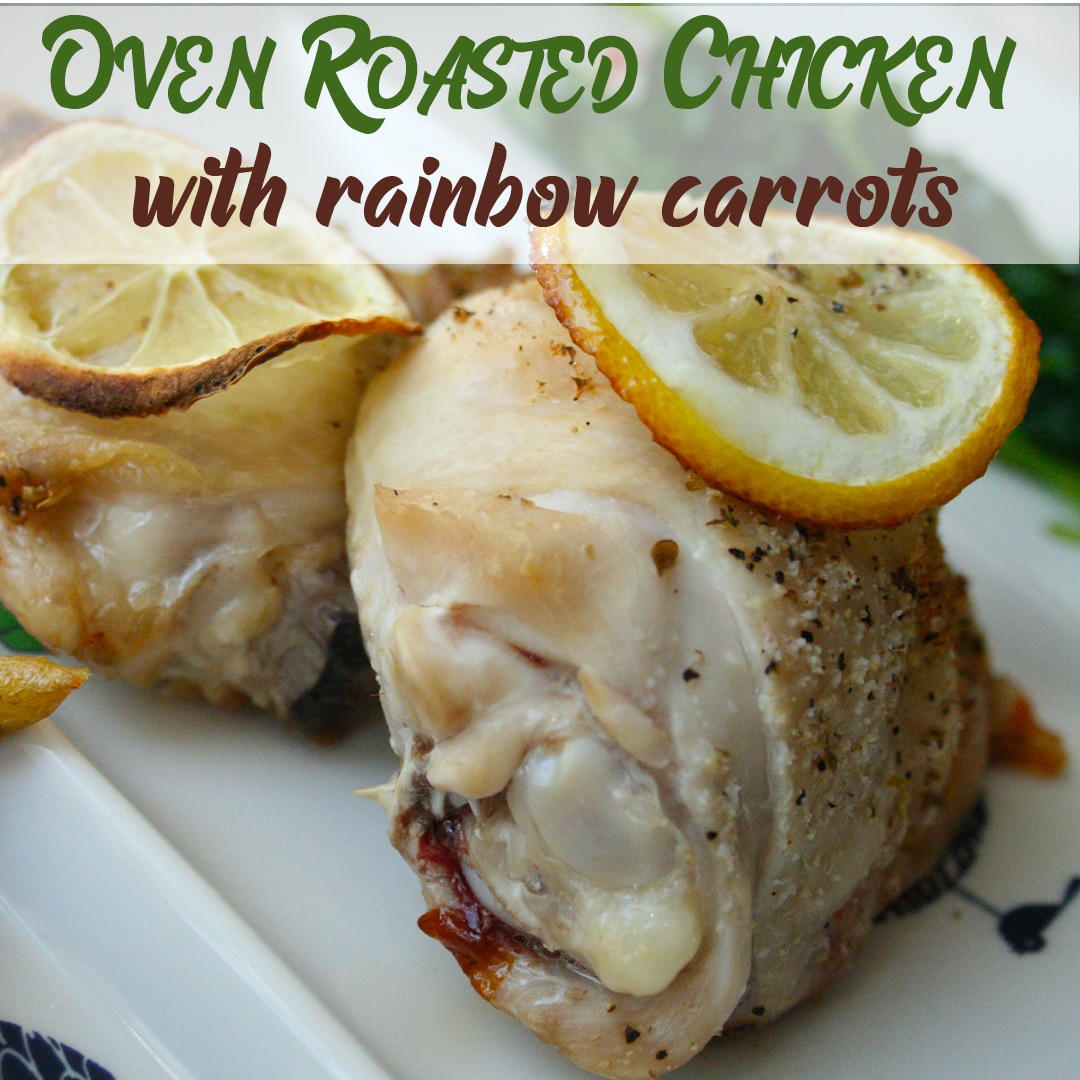 This is a nice weeknight dinner where the leftovers can easily be packed for lunch the next day. Protein-packed organic free-range chicken is both delicious and healthy for you since it avoids the possibility of accidentally ingesting synthetic hormones and antibiotics. Rainbow carrots have a natural sweetness that comes out in the roasting process. Root vegetables can accumulate toxins from the soil, so be sure you purchase certified organic rainbow carrots. 
If you make a lot, you can actually portion them out for meal preps to grab and go. This is a great option for days where you go to the gym since the protein from the chicken helps repair muscles, and the fiber and nutrients from the vegetables keep your gut healthy and happy.
If you enjoyed this recipe, please leave us a comment below!
Ingredients:
3 – 4 organic free-range skin-on boneless chicken thighs

2 – 3 cups organic Rainbow carrots, peeled and cut into 2-inch pieces

3 cups organic fresh Spinach

3 tablespoons organic Balsamic vinegar

Salt and pepper to taste

1 organic lemon, sliced

1 teaspoon organic Oregano

1 teaspoon organic Rosemary

1 teaspoon organic Thyme

½ cup Organic extra virgin Olive oil plus 1 tablespoon for spinach
Directions:
Preheat oven to 400 degrees Fahrenheit

In a bowl, combine 1/2 cup olive oil with oregano, rosemary, thyme, and salt and pepper. Toss half with the chicken until fully coated, toss the other half with the carrots until fully coated. Lay carrots and chicken in a single layer on one baking pan, laying slices of lemon all over the top of the chicken and the carrots, and roast for 30 minutes, or until the chicken is done with no pink inside.

In a pan, saute spinach in 1 tablespoon of olive oil until wilted, with salt and pepper to taste.

Serve everything together, drizzled with a little balsamic vinegar.