Parsnip-Cauli-Potato Mash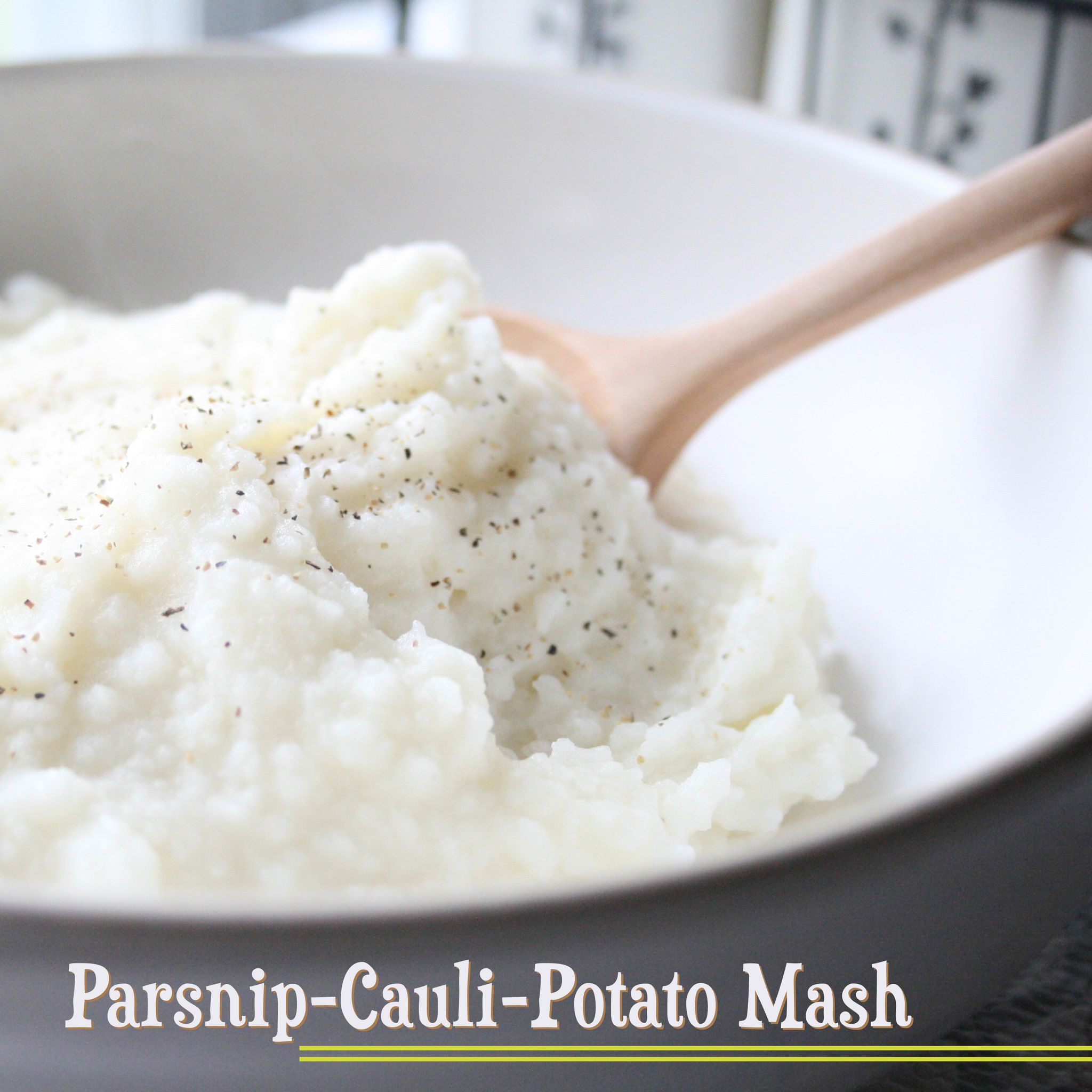 Here's a lower-carb and higher fiber version of mashed potatoes that also has the subtle sweetness and flavor of parsnips! This is a great side for any weeknight dinner when you just don't want to feel so heavy after eating.
Remember to spring for organic cauliflower, parsnips, and potatoes since root vegetables can often be sources of pesticides—in fact, potatoes are on the "dirty dozen" list which are the 12 common fruits and vegetables that have the highest amount of pesticide residue.
Steaming the veggies is quicker and thin out too much with extra water the way boiling them would.
Ingredients
2 cups organic cauliflower, chopped

1 cup organic potato (red or baby), chopped

1 cup organic parsnip, chopped

1 tablespoon organic grass-fed butter

1 cup organic grass-fed cream

Salt and pepper to taste

Pinch of organic nutmeg (optional)
Directions
Steam cauliflower, parsnip, and potatoes for about 15 minutes or until fork-tender. Puree in a food processor or hand blender with cream and butter.

Season with salt and pepper, and nutmeg if using, to taste.