Spinach and Artichoke Portabello Caps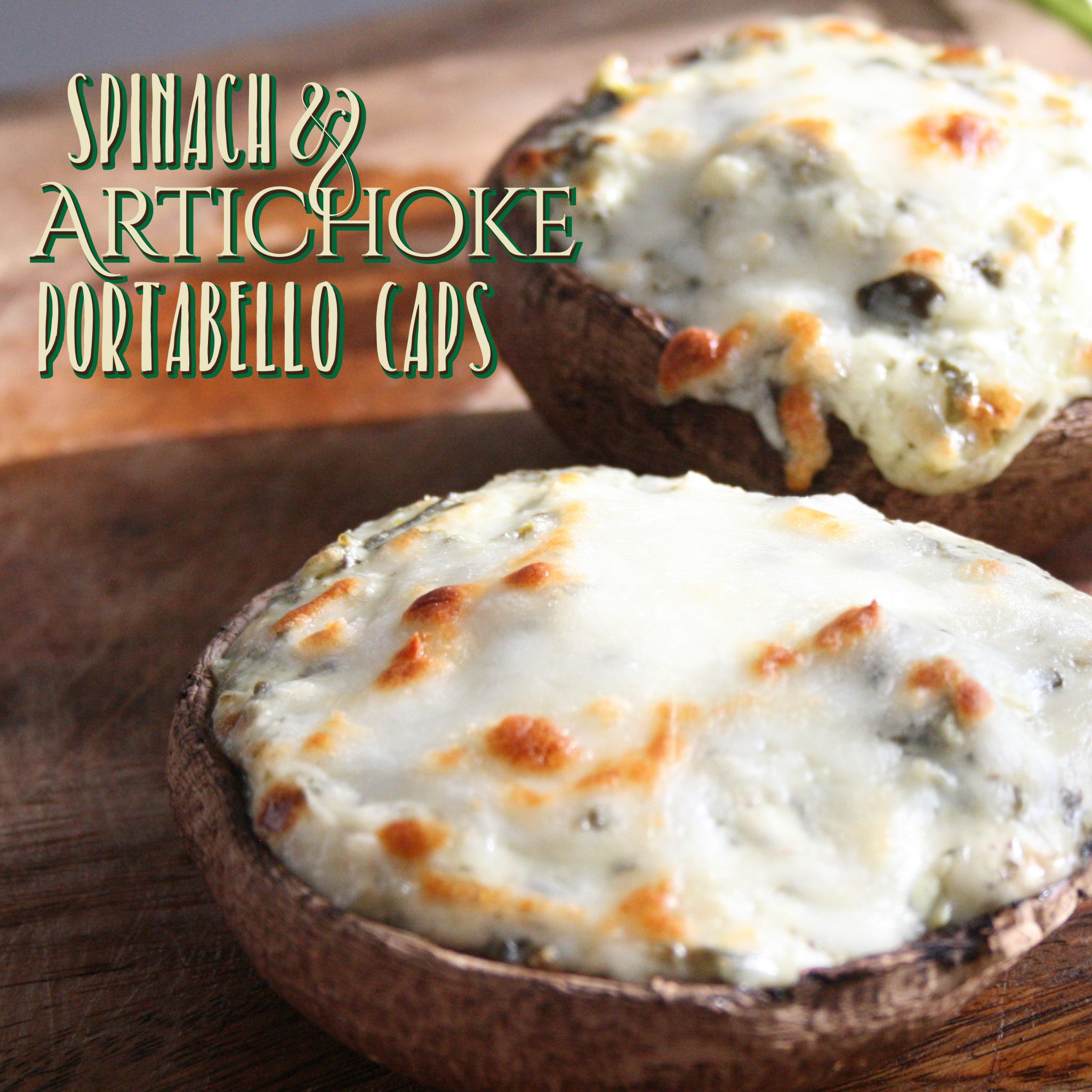 This fun low-carb dish is great as an appetizer or for a side dish. Creamy spinach and artichoke on top of portobello mushroom caps, roasted in the oven is just delightful. You will have to roast the mushrooms twice but it's not labor-intensive at all and a breeze to put together.
Make sure you spring for organic grass-fed dairy and organic veggies so that you don't accidentally ingest antibiotics or any chemical/pesticide residue that may have accumulated.
This can be made up to a day in advance, but waiting to roast it right before serving can cut down prep time days considerably.
Ingredients
½ cup organic Spinach

½ cup organic Artichoke hearts

4 organic Portobello Mushroom caps

½ cup organic grass-fed Cream cheese, room temperature

salt and pepper to taste

1 clove organic minced garlic

¼ teaspoon nutmeg

2 tablespoons organic olive oil mayonnaise

½ cup organic grass-fed sour cream

Organic grass-fed mozzarella for topping

2 tablespoons organic extra virgin olive oil.
Directions
Preheat oven to 425 degrees Fahrenheit. Place portobello mushroom caps on a baking sheet, drizzle with extra virgin olive oil, and bake for about 7 minutes.

Combine spinach, artichoke hearts, cream cheese, nutmeg, sour cream, mayonnaise, and salt and pepper to taste.

Place the spinach artichoke mix on the portobello mushroom camps, no more than ½ an inch high. Add shredded mozzarella on top and return to the oven. Bake until the cheese has melted and is slightly golden.