Health Tips and Meal Ideas for Homeschooling Parents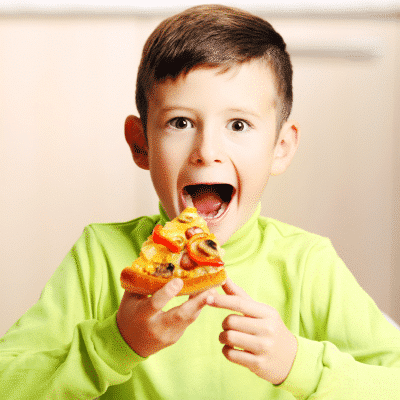 Need some tips for feeding your homeschool family while balancing working from home and teaching your kids? 
Well, you're in luck! 
In this article, we are going to give you some tips on how to balance it all (without losing your mind) AND give you some quick and easy meal ideas that still provide your family with all their nutritional needs. 
It can be so easy to just grab not-so-healthy options to feed your family for meals. Pop some frozen chicken tenders and fries or a pizza into the oven and your meal is easy and complete. However, the sodium and preservative contents in these types of meals can cause a lot of health problems like high blood pressure and cholesterol or gut microbiome disturbances. 
Having foods on hand that take slightly more prep time but are just as easy cooking-wise (throwing them in the oven and forgetting about it until the timer dings) helps you feel better about the food you're serving your family. 
Some ways to ensure your family is getting all their proper nutrients are:
1. Grocery Order Planning
Going to the grocery store and just grabbing whatever you see is going to set you up for stress. Planning meals ahead of time allow you to get the ingredients in order so you can see where to fit snacks in between and which recipes will use the same ingredients so you can buy them in bulk (which some stores give discounts for!). 
Check out your local grocery flyer to see what might be on sale this week that can offer you a quick switch-up in your meal rotation. 
There's always the option of ordering online and picking up at the store too. Since COVID-19 hit, grocery stores have gotten this process down to a science and it helps save you some time (and you don't pick up unnecessary extra items that look tasty and derail your healthy eating).
2. Stock Up on Easy to Grab but Healthy Snacks
Some easy but healthy snacks can often be found in the produce section. You can grab things like:
Berries

Melons

Bananas

Baby Carrots

Cucumbers

Apples

Dried fruits

Nuts

Seeds

Grapes
…and so many other foods on every trip. These foods are easy to prepare ahead of time or quickly if you're in a last-minute bind. Some of them hold really well if you chop them as soon as you get them and store them in baggies or Tupperware containers. All of these foods are high in polyphenols so they support gut, immune, and brain health!
You should also look at grabbing some yogurt to get in some natural probiotics or healthy dips like hummus that pair well with healthy chips or crackers. 
3. Meal and Snack Prep
Meal prepping sounds like a drag (especially after you've just finished shopping for the food) but it's a huge time saver and ensures healthy options are as easily available as the unhealthy ones. 
Meal and snack prepping can be:
Keeping foods you'll make soon out of the freezer so they don't have to defrost

Chopping and storing serving sizes of snacks or side dishes

Actually cooking some foods ahead of time
Some of the foods that are easiest to prepare side dishes like salads, pasta, beans, and rice. You can also chop up some veggies and fruits ahead of time for easy-to-grab snacks for your kids and yourself. 
4. Use Your Oven, Air Fryer, and Grill More Often
Standing at the stove waiting for your food to get done often feels like a waste of your time. On top of that, it's hard to pay attention to the food and teach your children at the same time. This is where your other appliances can come in handy.
Look for one-sheet dinners that you can easily pop everything onto a baking sheet and into the oven. 
Use your air fryer when you're craving fried foods but don't want all the grease or to stand at the stove. While air fryers don't cook with grease, they have been found to increase cholesterol. Studies have found that you can fight the increased cholesterol by adding fresh herbs to the fried foods like parsley and chives.
Grilling foods gets you outside in the fresh air and a healthy but quick meal. 
For those colder or rainy days pull out your crockpot and make some soup or slow-roasted pork. 
All of these options are lower maintenance than the stove and give you different and healthy meal options than your usual chicken and veggies.
5. Sandwiches and Tacos for the Quick Win
Some nights you just don't really feel like cooking. Have some go-to easy meal options for those days. Sandwiches and tacos are easy ways to get veggies, grains, and meat into one easy-to-cook and eat a meal. 
Keep eggs (or other meats), tomatoes, lettuce (or other greens), and beans on hand for easily whipped-up meals. Make sure to add the veggies so your family will get more nutrients. 
6. Recruit Some Help
Whether it's your spouse, your kids, family members, hired help or ordering meal-prep boxes, don't be afraid to ask for some help when you need it. 
Trying to balance everything is difficult and all of the responsibility shouldn't fall to one person. Getting help with meals is one of the easiest things you can do with all the options available to you in this day and age. 
If you don't have most of these options, the fact that you're homeschooling means you have some kids in the house. Studies show that including your kids in the meal-making process actually benefits them positively.  It's a great bonding and teaching time.
When you have your kids help you in the kitchen, they 
Become more self-aware of the food choices they make

Are more self-sufficient and will often start making simple meals for themselves

Eat more vegetables than kids who don't participate in meal making
Quick and Healthy Meal and Snack Ideas
With all your tips fresh in mind, we didn't want to just leave you wondering what to feed your family. So we've decided to showcase some of our favorite recipes to help you out! They're all easy to prepare, don't take much time, and offer you a variety of flavors to your normal go-to meals. Plus, a lot of the ingredients are useable across recipes!
Salad Variations
Persian Honey Rosewater Fruit Salad
Quick Grilled Options
Cumin Steak and Chicken Skewers
Slow Cooker
Oven-Cooked Meals
Vegetarian Stuffed Zucchini Squash
Oven Roasted Chicken with Rainbow Carrots
Healthy Make-Ahead and Grab Later Snacks
What are some of your go-to healthy meals or snacks? Let us know in the comments! :)